10 Top & Trusted American Power Tool Brands for Woodworkers and DIYers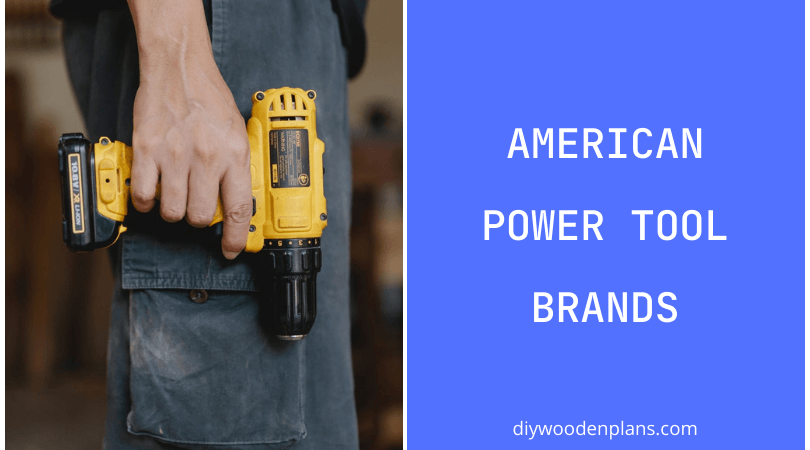 Disclosure: If you click on some of the links, we may earn a small referral fee. Please know that we only recommend products that we use and believe will add value to our readers.
As woodworkers, we always want the best tool for the job, and when it comes to picking the best tool, we try as much as possible to buy from popular and trusted brands. This is not rocket science given that brands with a strong reputation have happy customers which is an indicator of quality tools.
In this article, we will look at some of the most trusted power tool brands in America and why they are loved by DIYers and professionals.
Related Article: What is the best Power Tool brand For Woodworking (The Battle of Brands)
How Did I Rank These American Power Tool Brands?
First of all, I would like to say that these brands are not listed in a particular order. Depending on your taste and experience, it is totally fine to prefer one brand over the other.
This list is based on years of personal experience, brands I have used, reviews from other woodworkers and the number of customers actively shopping these brands in power tool stores.
Sponsored*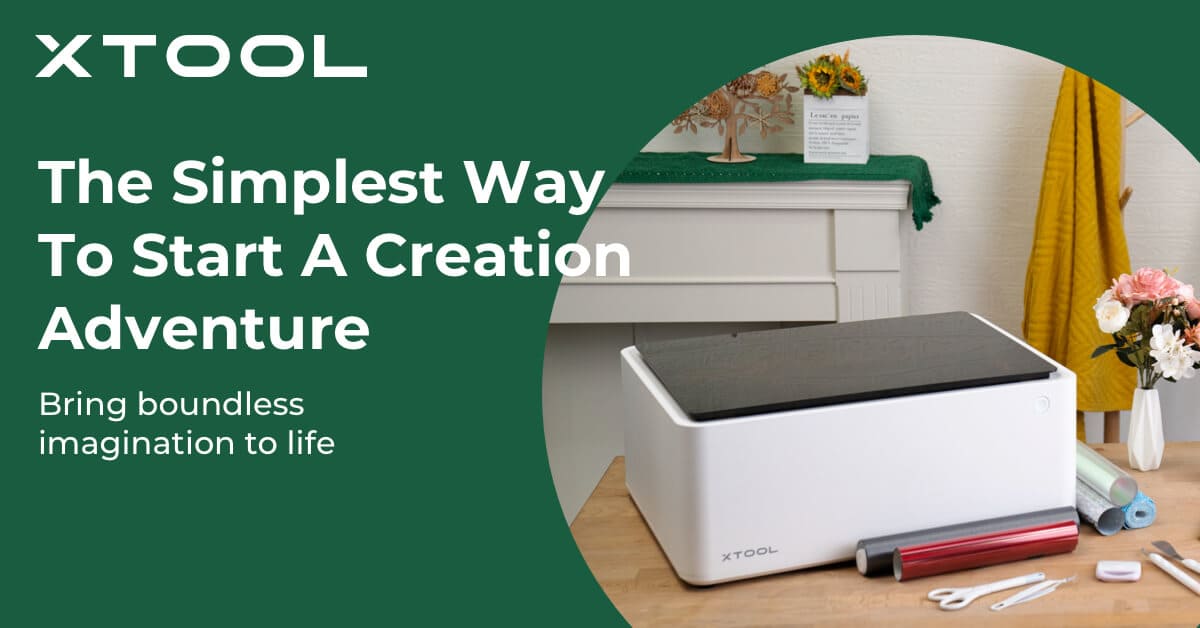 While some of these brands design their tools for pros, most of them are perfect for woodworkers and hobbyists.
1. Dewalt
Dewalt is a commercial tool and equipment company based in Pennsylvania USA. They are known for producing high-quality power tools and hand tools for construction, woodworking, and home crafts all over the world.
Founded in 1924 by Raymond Dewalt, who is also the inventor of the radial arm saw, they have experienced tremendous growth over a short period. As early as 2001, they had already sold over 200 types of hand and power tools and 800 power tool accessories. Today, many have tagged them as the original power tool manufacturer due to their strong reputation.
According to a recent study carried out by Lifestory Research, they identified Dewalt as the most trusted American power tool brand among DIYers looking to purchase a power tool.
With the wide array of power tools within their portfolio, Dewalt is known for their corded and cordless tools such as Flexvolts that comes in 20V, 60V, and 120V; 12V Max Xtreme Sub-Compact Series; 40V Max Outdoor Power Equipment; and 18V Cordless Drills. On top of that, they also known to offer accessories, hand tools, outdoor, gear & storage equipment.
Top products:
Shop for more Dewalt Power Tools at:
2. Milwaukee
Being a well-known and trusted producer of heavy-duty power tools and equipment, Milwaukee Tool is one of the top brands that professional handymen and DIYers choose.
The origin of the Milwaukee Tools began in 1918 during World War I when Henry Ford, the founder of Ford Motor Company, was looking for someone who could fabricate a portable power drill. A.H. Petersen took the chance and was able to create what came to be known as the Hole-Shooter. Years later, Petersen met Albert Siebert who became his partner and later on opened the Milwaukee Tools in 1924.
Currently, Milwaukee Tools is a subsidiary of Techtronic Industries Co. Ltd., a leading manufacturer, and marketer of home improvement products founded in 1985.
Related Article: 3 Reliable Japanese Power Tool Brands for Woodworkers and DIYers
Milwaukee is known for its corded and cordless tools for drilling, plumbing, electrical, fastening, and woodworking and it also offers a dependable line of battery-powered tools. What's also good is their company has created a one-key solution that allows businesses to efficiently maintain and manage all of their battery-powered tools.
Top Products
Shop for more Milwaukee Power Tools at:
3. Ridgid
Ridgid, with the original brand name Ridge Tool Company, was founded in 1923 in North Ridgeville, Ohio, by Carl Ingwer Sr., who also became their president at that time.
The brand manufactures over 300 types of tools with its main product being, plumbing equipment for the HVAC (heating, ventilation, and air conditioning) industry.
The brand's most remarkable tools are its red pipe wrenches. However, they also specialize in power tools that include hammer drills, impact drivers, and saws.
Ridgid is also known for its cordless power tools, bench and stationary tools, pneumatics & compressors, corded power tools, JobMax, and Tile Saws. Specifically, its cordless power tool line consists of cordless combo kits, bare tools, cordless lights, batteries, and chargers.
Check out my Ridgid Power Tools Review Here
Another good thing about Ridgid is that when you register your purchased tools, it gives you the chance to sign up for a Lifetime Service Agreement inclusive of free services, free batteries, and free tool parts. This amazing benefit that Ridgid provides makes it the favorite choice for a lot of woodworkers.
Top products:
Shop for more Ridgid Power Tools at:
4. Craftsman
Originally owned and established by Sears, Roebuck, and Co., Craftsman was initially a brand line of workwear, gardening tools, and equipment. These tools were first available through the Sears catalog and in Sears retail stores in 1927.
Following the Sears-Kmart merger, their tools also became available at Kmart stores and through several other retailers. Later on, Craftsman was acquired by Black & Decker.
Included in their power tool line are air compressors, air tools, batteries and chargers, drills, lighting, impact drivers, vacuums, air tools, and many more. You can even see their inventions in the Versa System, which is an exclusive system used for storing and organizing tools.
Top Products
Shop for more Craftsman Power Tools at:
5. Black & Decker
Perfect for long-time and occasional projects, woodworking, DIY, and home repairs, Black & Decker is a trusted friend of a lot of people because of its durability and efficient power performance that is sure to last for years.
Before it grew into a massive name, Black & Decker was founded by S. Duncan and Alonzo G. Decker in 1910 in a small portable electric drill shop, which was also where the first portable power tool came from. After several years of hard work and excellence, the company was able to expand up to what it is today.
Black & Decker takes pride in its staggering line of products that includes traditional corded power tools and innovative cordless ones. The latter empowers users, specifically homeowners and DIYers to do their projects using their most remarkable power tools, which are cordless portable drills, lithium hammers, grinders, and drivers.
Top Products:
Shop for more Black +Decker Power Tools at:
6. Porter-Cable
Porter-Cable is one of the leading American companies that has been manufacturing power tools since the 1900s. It was founded by R.E Porter, G.G. Porter, and F.E. Cable in 1905 in Syracuse, New York.
In 1926, they began to develop "Take-About Sander", a portable electric belt sander and a couple of portable electric power tools, and added them to their product line.
The Porter-Cable brand is a subsidiary of Stanley Black & Decker and is well known for inventing the portable belt sander, helical-drive circular saw, and portable band saw.
Today, Porter-Cable takes pride in providing its clients with several ground-breaking products that highlight its lineup of portable power tools. Ranging from 20V Max Systems to Metalworking Tools to Woodworking Tools, their versatile cordless platform will help you get the job done anytime and anywhere.
Top Products
Shop for more Porter Cable Power Tools at:
7. Skil
Based in Illinois, United States, Skil is a subsidiary of Chervon, a Chinese-based company. They specialize in providing the perfect portable power tools for DIY consumers.
Skil was founded by a French immigrant named Edmond Michel in 1923. Michel, after thoroughly studying his plans, came up with a vision and was able to fabricate a motor-operated machete using a 150mm saw blade attached to a wooden handle. It was powered by a motor that came from an old malt milk mixer.
In November 2014, SKIL rebranded, making SKILSAW the brand serving the professional construction market and SKIL the brand serving the consumer DIY market.
Today, Skil is known for numerous cordless power tools, with its remarkable tools being the versatile cordless electric sander, cordless circular saw, charger, router, impact driver, orbital sander, and reciprocating saw.
Top Products:
Shop for more Skil Power Tools at:
8. Kobalt
Kobalt is an American brand known for its hand, power tools and storage boxes.
In 1998, Kobalt was launched by Lowe's and its business partner J.H. Williams to rival with competitor brands – Sears, Craftsman, Husky, and The Home Depot.
They started with mechanic's tools and quickly expanded to include lithium-ion power tools, storage solutions, and a variety of other cutting-edge products. They were initially only available at Lowes, but due to their popularity and low cost, they have now spread to many other retailers, including Walmart and Tractor Supply Co.
Suggested Article: 8 Underrated Power Tool Brands for DIY Enthusiasts: Beyond the Big Names
Known for its line of portable, cordless power tools that include Combo kits, Impact Wrenches, Batteries, Accessories, power saws, Drills, and Drivers, it is undeniably a great brand if you are a newbie in the construction industry.
Professionals, homeowners, and DIYers also love this brand because it is an excellent option for those who want good quality, and modern design features.
Top Products:
Shop for more Kobalt Power Tools at:
9. Bostitch
Founded in Massachusetts, USA in the year 1896 by Thomas Briggs, Bostitch was primarily concerned with industrial sewing machines. However, as the company continued to progress, it added power tools for industrial use.
Today, Bostitch has several power tools within their portfolio which are available for professionals and handymen. They range from lithium drill, hex chuck impact driver kit, jigsaw kit, speed hammer drill kit, angle grinder kit, and many more
Top Products:
Shop for more Bostitch Power Tools at:
10. Hart
Hart Tool Co. was launched in Los Angeles, California in 1983, with only a single product line – framing hammers.
Today their 20V lineup of tools expands across Power Tools, Lawn & Garden, Automotive and Hand Tools to cover all your needs as a DIYer.
Sponsored*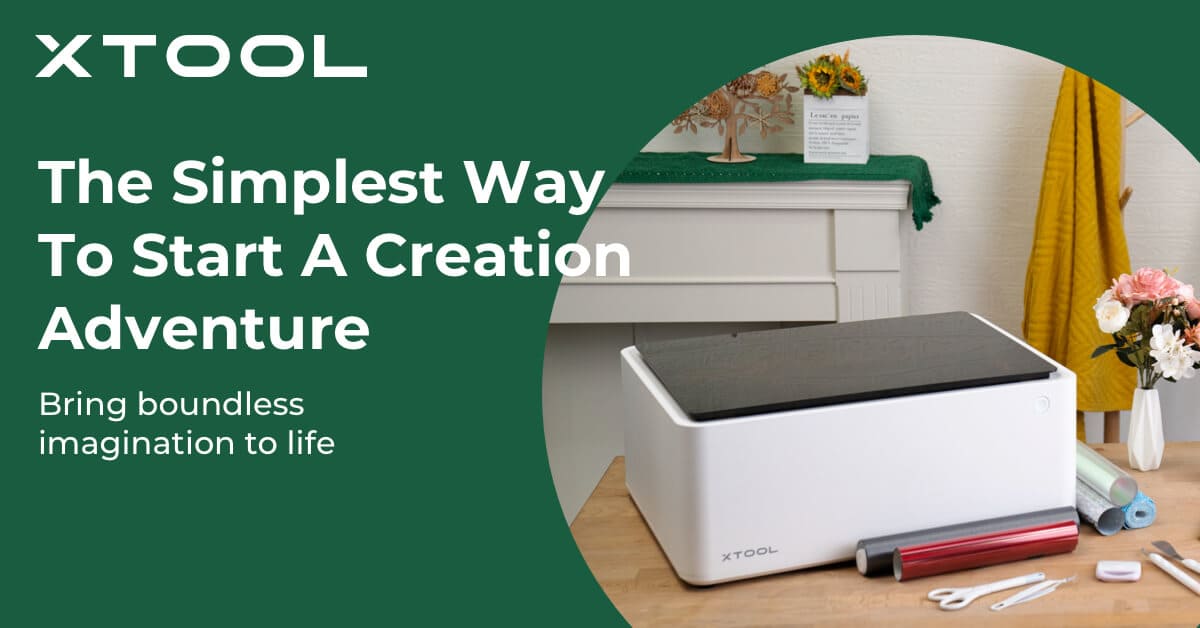 If you are looking for an affordable but durable power tool brand, you should go for Hart. With some full kits only costing $80, you can have a complete set of power tools of incredible value – almost close to higher-end brands.
Are Hart power tools worth it? Here is our full review of this brand
Top Products:
Shop for more Hart Power Tools at:
Conclusion
Here you go with my list of top American power tool brands.
Which brand is your favorite? What's your general experience with the brands listed above? Is there an American brand you know that I didn't list? Drop all your thoughts and suggestions in the comment section below.
If you liked this article then you will love our article on German power tool brands | which is the best for woodworkers?
Enjoy our articles? You can follow us on Pinterest for more woodworking power tools tips and tricks.
Save on selected power tools from top brands - Shop Now on Zoro.