Are Makita Tools Good? A Review For Woodworkers
Disclosure: If you click on some of the links, we may earn a small referral fee. Please know that we only recommend products that we use and believe will add value to our readers.
Makita Power Tools Review
Makita makes durable, high performing power tools that and suitable for the everyday woodworker and Hobbyist.
Large portfolio of power tools
More than a hundred years in the industry
Tools maximizes user comfort
Makita tools are generally tough, durable, and high performing
Makita power tools are suitable for a wide range of users
The learning curve associated can be a bit steep
Affordability might be an issue for entry-level users
Makita is a Japanese tools brand that has established itself as one of the leading manufacturers of portable power tools. If you are a woodworker who is keen on investing in power tools for getting better at your craft, you are at the right place. In this review, we will focus exclusively on Makita power tools and by the end of it, we will give you the all-important verdict for the question, i.e., are Makita tools good? So, without any further delay, let's get started with this Makita power tools review.
Related Article: Here are my top 3 Japanese power tool brands for DIYers
Makita Power Tools – An Overview
Makita dates back to 1915 when it was founded by Mosaburo Makita. In the beginning, the brand exclusively dealt with transformers and lighting equipment, and it also provided repair services for the same. However, as the brand expanded, Makita added a variety of power tools to its product catalog. Today, Makita power tools are incredibly popular in various countries such as Australia, Canada, China, Hong Kong, Russia, Switzerland, the United Kingdom, and the United States of America.
The Makita Power Tool Portfolio
The Makita power tool portfolio consists of a diverse array of products such as hammers, sanders, cutting saws, impact drivers, angle grinders, and routers. In this section, we will take you through some of the brand's most popular power tool line.
Makita 18V X2 LXT Cordless Power Tool Line
The Makita 18v X2 LXT Cordless set of power tools is known for simplicity in terms of design. This product line falls under the cordless series category and makes things easier for users when it comes to adding voltages together. All you need to do is to use a series connection for connecting the two batteries, and that's it!
Sponsored*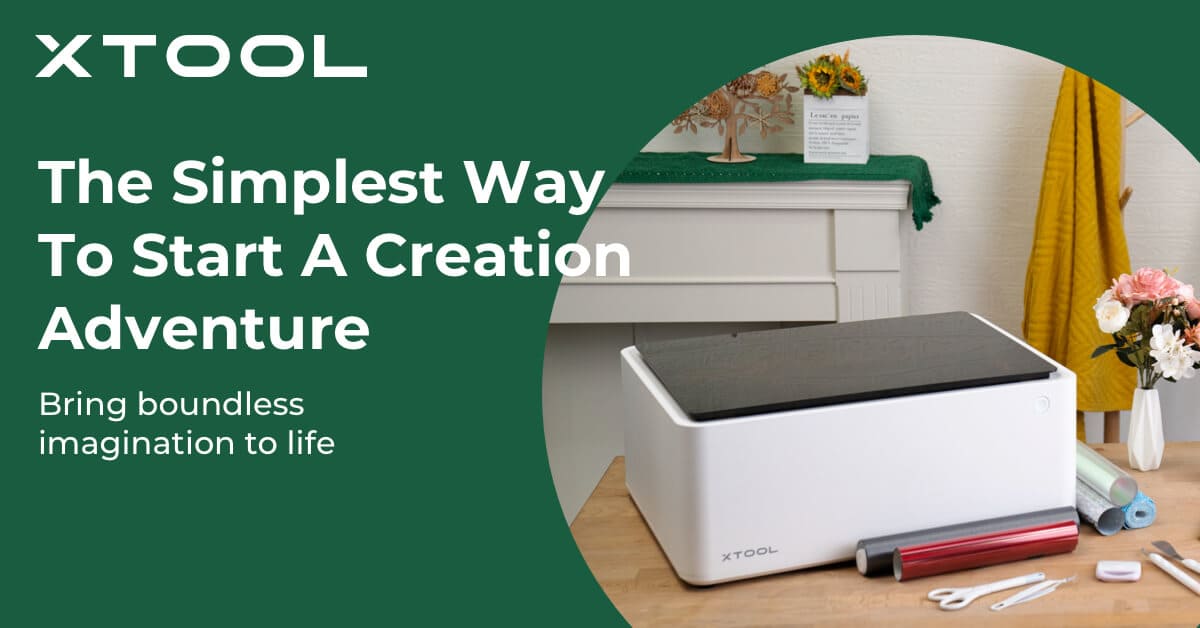 It features brushless motors and a commendable battery capacity as well at 6 amp-hours. All in all, the Makita 18V X2 LXT Cordless power tools set is impressive, and it's sure to come in handy for both amateurs as well as professional woodworkers.
Makita 12V Max CXT Series
The 12V Max CXT tools from Makita include the following:
Hammer driver-drill
Drill-driver
Reciprocating saw
Impact driver
2-piece combo kits
3-3/8″ circular saw
Brushless driver drill
Brushless hammer driver-drill
All the tools in the Makita 12V Max CXT set are powered by Lithium-Ion batteries. They are slide-styled batteries that boast on-board LED fuel gauges as well. The battery design goes a long way toward ensuring a good handle and user ergonomics. So, when you take these tools in your hand, you will be amazed by how lightweight and compact they feel.
You can expect all the tools to give you a decent amount of power. If you want a power tool set for applications like light cutting and drilling, there's nothing better than the Makita 12V Max CXT. What's more? Makita provides a 3-year limited warranty on all the products included in the set.
Outdoor Power Equipment: Lawn and Garden Power Tools
Makita also offers a comprehensive range of outdoor power tools. From chain saws to blowers to pole saws to couple shafts and more – if you want tools to maintain your lawn, Makita has them all! Some of the most notable tools in this category include:
Makita XSU03Z 18V LXT Lithium-Ion Cordless Gallon Sprayer
Makita PM7650H 75.6 cc MM4 4-Stroke Engine Mist Blower
Makita XUC01X2 36V (18V X2) LXT Brushless Power-Assisted Flat Dolly
Makita XUC01X1 36V (18V X2) LXT Brushless Power-Assisted Wheelbarrow
The Makita XSU03Z 18V LXT Lithium-Ion Cordless Gallon Sprayer can spray up to 90 gallons when paired with an 18V LXT 5.0 Ah battery. It has a 1.3-gallon tank and a motor that you can expect to deliver pressure immediately and consistently up to 38 PSI. The sprayer also has nozzles that can perform pressure adjustments in the range of 19 – 38 PSI.
If you are on the lookout for a powerful, fuel-efficient, and commercial-duty mist blower, look no further than the Makita PM7650H 75.6 cc MM4 4-Stroke Engine mist blower. It offers great balance due to its L-shaped chemical tank, which helps in maintaining a low center of gravity. The mist blower also boasts mechanical automatic engine decompression, which guarantees rapid and effortless start-ups.
The Makita XUC01X2 36V (18V X2) LXT Brushless Power-Assisted Flat Dolly runs on one battery by default. However, users can feel free to add an extra battery for increasing run time. It delivers optimal performance thanks to the presence of the Makita-built BL Brushless Motor. Other highlights of this Makita product include a maximum load capacity of 290 lbs. and large knobs that allow the rails to be extended easily.
Last but not least, there's the Makita XUC01X1 36V (18V X2) LXT Brushless Power-Assisted Wheelbarrow. Similar to the flat dolly, it runs on one battery but an additional battery can be inserted for greater run time. Performance and load capacity are the same as what's offered on the XUC01X2 flat dolly. The wheelbarrow has a steel bucket that offers a capacity of 3 cu. ft.
Dust Collection and Cleaning Systems
Makita offers a wide range of dust extraction solutions as well, which are ideal for applications such as:
Chipping/demolition
Drilling applications
Cutting/tuck pointing
Surfacing/grinding
Fiber cement cutting
Drywall
Sawing
Some of the top Makita products in this category include:
Related Article: 9 Best Portable Dust Collector Systems For Small Workshops
My Top 3 Makita Power Tools For Woodworking
Being a woodworker myself, I have had the pleasure of working with various Makita power tools over the years. However, three of them have impressed me more than the others. In this section, I'll take you through the options and hope they are of help to you across your woodworking projects as well.
1. Makita BO5030K 5″ Random Orbit Sander
This random orbit sander offers a 3.0 AMP motor that operates at 12,000 OPM, and this combination guarantees efficient and smooth sanding. Its rubber grip ensures control and comfort for users. Some other noteworthy highlights of this Makita product include its large 1/8″ random orbit action and pad control system.
Get the Makita BO5030K 5″ Random Orbit Sander available at:
2. Makita 9557PBX1 4-1/2″ Cut-Off/Angle Grinder
This Makita angle grinder never fails to deliver due to its 7.5 AMP motor, which provides unmatched power when you consider the machine's compactness. It offers unparalleled durability, which is a result of the labyrinth construction seals. Comfortable operation is guaranteed by the large paddle switch.
Get the Makita 9557PBX1 4-1/2″ Cut-Off/Angle Grinder available at:
3. Makita XMT03Z 18V LXT Lithium-Ion Cordless Multi-Tool
Sponsored*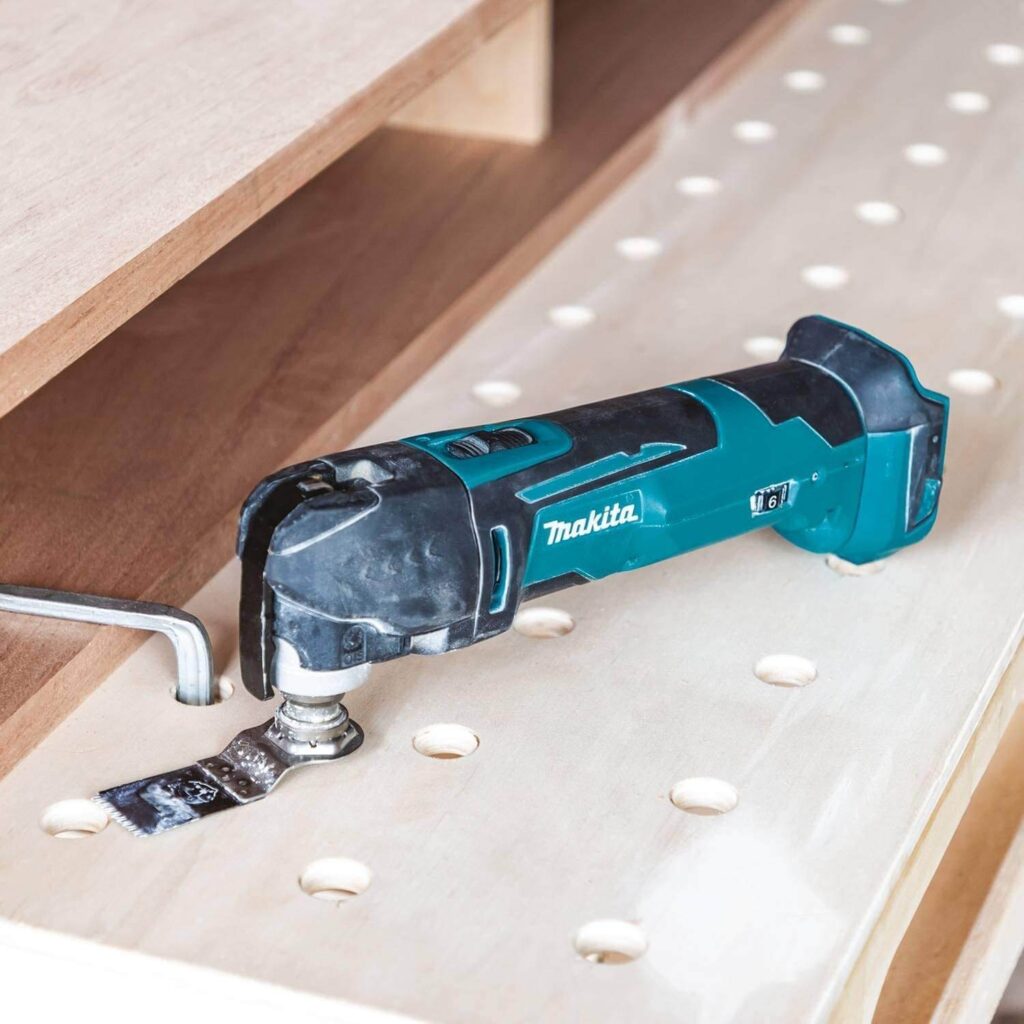 A multi-tool that rarely disappoints, this Makita product has a variable speed control dial. Some of the other highlights of this product include its small diameter barrel grip, large on/off slide switch, and oscillation angle that delivers fast, aggressive, and accurate sanding and cutting.
Get the Makita XMT03Z 18V LXT Lithium-Ion Cordless Multi-Tool available at:
Are Makita Power Tools Geared Towards Woodworkers or Professionals?
Makita power tools can be safely used by both woodworkers and professionals. This versatility is due to Makita's research and development department, which always tries to create tools both hobbyist and professionals can use without fuss or bother. So, irrespective of what you are, i.e., DIYer or professional contractor, don't worry, you can count on Makita power tools.
Where Can I buy Makita power Tools?
Makita power tools are available across both physical retail outlets and eCommerce platforms. So, feel free to explore all the available options and take your pick accordingly. However, if you want to get the best deals on Makita power tools, I recommend shopping for them at Home Depot.
Final Thoughts
So, we have come to the end of this Makita power tools review, and it's time to answer the most important question – are Makita tools good?
The simplest answer to that question is – yes! Makita tools are more than just good – they rank among the top power tool brands in my opinion. In the years to come, woodworkers can expect more innovative designs and products from the brand.
If you enjoyed this article, take a look at my review of the Hart power tool brand.
Enjoy our articles? You can follow us on Pinterest for more woodworking power tools tips and tricks.
Save on selected power tools from top brands - Shop Now on Zoro.