Circular Saw vs Reciprocating saw: An In-Depth Comparison
Disclosure: If you click on some of the links, we may earn a small referral fee. Please know that we only recommend products that we use and believe will add value to our readers.
Circular and reciprocating saws are capable of cutting through a variety of materials. However, they shouldn't be used interchangeably.
First of all they are not built the same. Secondly they each have specific tasks that they are well suited for.
If you are confused about which one to use for a particular job, you have stumbled on the right page.
In this article, I've placed the circular saw vs reciprocating saw side by side to compare their strengths, weaknesses, cost, performance, along with some top recommendations.
For more information on the different types of saws for woodworking see this article.
Sponsored*
Circular Saw vs Reciprocating Saw (Summary Table)
| | Circular Saw | Reciprocating Saw |
| --- | --- | --- |
| Blade type | Disc-like blade | Knife-like blade |
| Cutting ability | Gives precise, accurate, and smooth cuts | The cut is not exact. It leaves rough edges |
| Shape and form | The shape is round, with the blade in the center | It has a rifle-like grip with the knife on the tip of the saw |
| Usage | Best for jobs that need precision | Best for jobs that do not require accuracy, like demolition |
| Cutting capacity and speed | Operates at a high spinning speed | The speed is adjustable and can cut in tight corners |
| Cost | It's more expensive due to its versatility | The cheaper option |
Overview of the Circular Saw
Circular saws are handheld portable equipment for making clean and precise cuts. They are also versatile, meaning you can use them on wood, metal, plastics, etc. However, remember to use the correct type of blade for the job. You may need to keep several blade types and swap them out depending on the task at hand. Otherwise, you'll quickly dull the teeth.
As for the tool's layout, you find the disc-like blade in the center. As a result, the user can achieve straight, rip, angled, and curved cuts. Naturally, keep the blade sharp for better handling and results. Also, you can find these saws in different varieties like corded, cordless, gas-powered, and battery-powered.
Want to know how the circular saw compares with the miter saw? We've got you covered in this article.
Strengths and Weaknesses of Circular Saw
Strengths
Circular saws use toothed disc blades to cut through materials. Those features and designs allow it to produce clean mitered or beveled cuts. As such, it's an efficient tool for dealing with sturdier stuff. Also, the protection guard above the blade is a big highlight as it minimizes the risk of injuries.
Similarly, the brake halts the spinning blade once you release the trigger. On this note, pick blades with more teeth per inch (TPI) for more finesse and polish. Also, use circular saws when working on projects requiring precision, like DIY and carpentry.
Weaknesses
A Circular saw's weakness is its potential for kickback which can harm you. Kickbacks happen when a circular saw binds to the wood, stalling its rotation and driving it back to you. However, it depends on the wood you're cutting. That's why you should use both hands to wield the saw and always keep the tool under control.
Here are some safety precautions to take when using power tools for woodworking
My Top Circular Saw Recommendations
I have shortlisted just two models below. You can view my full list of recommended circular saws for woodworking here.
The SKIL circular saw is lightweight and has enough power and capacity to cut woods with precision. It has a 6 ft cord and tilt handles, and the blade speed is 5,300 RPM. Furthermore, it has a lower guard, on-tool wrench storage, safety lock, anti-Snag, and laser outline guide.
Such features allow for reliability, and the safety lock prevents you from getting injured. On another note, the tool depth of cut at 90 degrees is 2-7/16, while at 45 degrees, it's 1-15/16. Lastly, the arbor shape is round, and the size is 5/8 inch.
Pros
It has three conductors
Protective guard on the tool to prevent injury
A laser guide for accurate cutting
Cons
Doesn't feature electric brakes
Get the SKIL 15A 7-¼ in. Circular Saw available at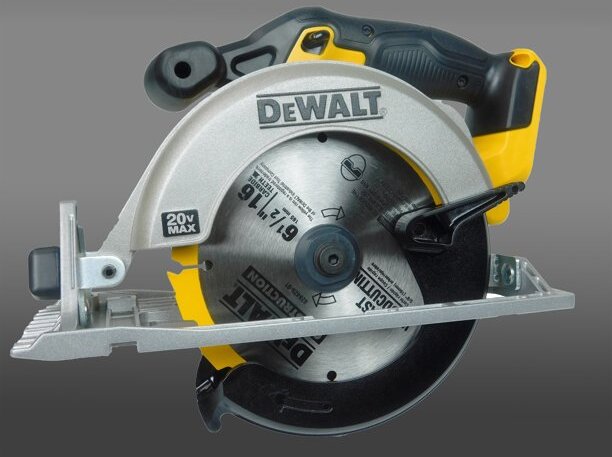 The tool is cordless with a max speed of 5,150 RPM, allowing easy usage. Also, its magnesium shoe material is lightweight and durable for long-term cut accuracy. Furthermore, you can adjust its cutting depth to whichever level you deem fit.
On a related note, the bevel angles between 0 and 50 degrees allow angled cutting flexibility. At the same time, the grip has molded rubber that offers optimal balance, control, and comfort. The blade of this Dewalt saw may be challenging to adjust for people used to traditional circular saws that feature the blade on the right side.
Pros
It's lightweight and easy to carry
Rubber handle that offers a comfortable grip
It provides a smooth and accurate cutting experience
Cons
You have to buy the battery and charger separately
Get the DEWALT 6-½ In. 20V Max Circular Saw available at
Overview of the Reciprocating Saw
The reciprocating saw, aka recip saw, is used for jobs that do not require exact precision. As the name implies, it has a knife-like blade with jagged teeth that rotates back and forth in a reciprocating motion. Therefore, reciprocating saws will cut wood fast but will leave rough edges in the end. However, you can freely swap the blade for various tasks, like when using a circular saw.
Reciprocating saws have an elongated form, and the grip resembles a rifle. Hence, you should use both hands for added stability. Generally, reciprocating saws come in two varieties, corded and cordless. The cordless types run on batteries and are the less powerful option.
Strengths and Weaknesses of the Reciprocating Saw
Strengths
A reciprocating saw has a wide range of use and is compatible not only with blades. You can also attach sanding tools, scouring pads, wire brush, scraper, file, rasp, and grout removal tools to it. This makes it a versatile DIY tool. Furthermore, the recip saw is easy to use and you can maneuver it in tight spaces to saw off wood and other hard-to-reach objects.
Weaknesses
Reciprocating saws are an excellent tool for demolition jobs, but regardless of their strengths, using them comes with its own caveats.
The corded options might hinder the progress of your work if you're outside with no power source. Also, you have to familiarize yourself with its behavior and how to properly handle it to stay safe. Most notably when working while on a ladder. Learning how to properly use this saw comes with a steep learning curve.
My Top Circular Saw Recommendations
This Dewalt 20V Max reciprocating saw is easy and efficient to use. It's great for plumbers, hobbyists, DIY, remodelers, and construction workers. It can fit in tight spaces, and you can alter the spinning speed for better handling during such tasks. On the flip side, it's cordless, meaning that certain materials will drain the battery fast.
On a related note, it's easy to change the tool's blades due to its four-keyless position clamp. You can go full speed at 2900 SPM, and the shoe material is magnesium. In addition, it comes with a led work light to illuminate when required.
Pros
Lightweight and compact designed
Comes with three years limited warranty
Comfortable to use for an extended period
Cons
It does not have vibration control
Get the DEWALT 20V MAX Reciprocating Saw available at
The wonderful thing about Black+Decker reciprocating saw is its very high spinning frequency. You can further adjust it and use it to cut logs, ceramic tiles, mason, and nails. The blade is easy to change without a need for an external tool. In addition, there's a single pivoting shoe for better flexibility and accuracy while cutting.
The brand recommends a lithium-Ion battery and sells it separately from the tool. While some customers may see this as a con, the results make up for that extra step. This saw has a compact design and weighs very little. Hence, you can easily carry it in hand to reach certain areas.
Pros
It has an electric brake
You can alter the speed for better accuracy
Works with various blades and attachments
Cons
The battery life might not be enough for all tasks
Get the BLACK+DECKER 20V MAX Cordless Reciprocating Saw available at
Circular Saw or Reciprocating Saw: Side-by-Side Comparison
To help you make the right buying decision, here is a side-by-side comparison of the two types of power saws.
Blade Types
Circular and reciprocating saws utilize different shapes of blades. For example, circular saws have a disc-like blade with carbide teeth. The carbide allows the teeth to stay sharp for a long time. On the other hand, reciprocating saws have a knife-like blade, and for them to have lower TPI, the teeth must be larger.
Cutting Ability
A circular saw, with its round, disc-like form, allows for precise and accurate cutting. Also, it can make angular, rip, straight, and curved cuts. In contrast, a reciprocating saw makes ragged cuts without precision. In other words, it gets the job done fast but leaves behind rough edges.
Shape and Form
You can easily tell these two saws apart just by comparing their shapes. Circular saws have a round shape with the blade in the center. It also has a guard to shield the user from injury and dust. Contrary to this, reciprocating saws have a rifle-like look with an elongated form. Also, the blade is attached to the tip of the saw.
Aside from these, a circular saw has more weight than a reciprocating saw. Hence, carrying it around requires a lot of effort, unlike when using a circular saw.
Usage
Circular saws need a flat surface to function effectively. You need to hold both handles tight to maintain control. As a result, this tool can not operate in a tight space. On the other hand, you can easily fit a reciprocating saw into tight corners and proceed to cut the material.
Cutting Capacity and Speed
Reciprocating saws have adjustable speeds to enable you to work efficiently. You can alter this aspect and adjust the tool depending on the material in question. Also, the speed control allows you to maneuver reciprocating saws in tight corners.
In general, circular saws have more speed and accuracy. Their blades spin rapidly using the whole circumference of the teeth, while reciprocating saws come with a speed limit due to their builds.
Cost
The two product prices vary, with circular saws being the more expensive choice. You can get a reciprocating saw for about $160, while circular saws go for about $240 on average. Note that these prices vary from brand to brand. Hence, you may find a large price discrepancy between the brands or during seasonal sales.
Speaking of seasonal sales, here is our guide on the best time to buy woodworking power tools
Circular Saw or Reciprocating Saw: Which Should I Get as a Woodworker?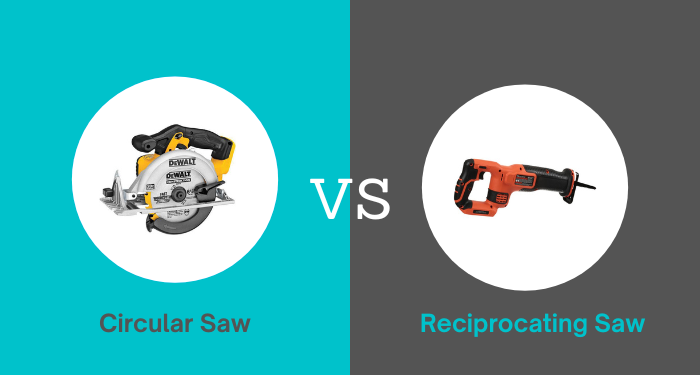 Before purchasing a circular or reciprocating saw as a woodworker, consider factors like tool safety, project type, and versatility. For instance, circular saws offer much more versatility and can excel at a wide range of tasks. Plus, their builds allow for precise cuts for your DIY projects. However, if you need to perform a fast demolition project, go for reciprocating saws.
Sponsored*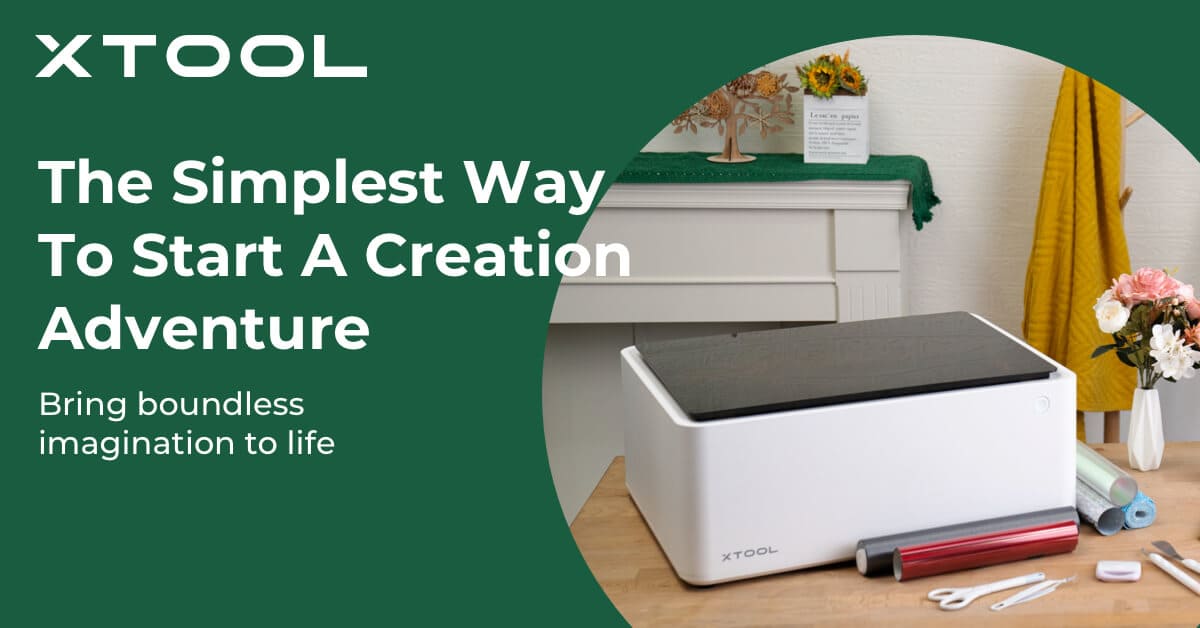 Frequently Asked Questions (FAQs)
Can the circular and reciprocating saw be interchangeable in certain conditions?
Ideally, circular and reciprocating saws should not be used interchangeably. For one, circular saws have more bulk and weight and will not be able to cut into awkward corners. Hence, it's best to use a reciprocating saw for such actions. The same goes when you need to break down an existing construction. Their areas of applications seldom intertwine, if at all.
Which one is better, a reciprocating saw or a circular saw?
Reciprocating and circular saws are two powerful tools that work efficiently for construction jobs and similar projects. So, there's little room to pit them against each other due to their different purposes. If you're working on a DIY project that requires accurate cuts and precision, then a circular saw is the tool for you. Similarly, use a reciprocating saw if you want to demolish or scrap off a wall.
Want to know how a track saw compares with a circular saw? We've got you covered in this article.
Summary
Circular saws make clean and precise cuts and are best used for construction tasks. Also, you can use them to make clean crosscuts on woods with ease. On the other hand, reciprocating saws leave ragged edges even though it cuts through wood fast. Either way, for proper results, remember to equip these tools with the correct type of blades. Also, ensure to maintain their condition by following the user's manual.
Here is another article to find out how a circular saw compares with a jigsaw
Enjoy our articles? You can follow us on Pinterest for more woodworking power tools tips and tricks.
Save on selected power tools from top brands - Shop Now on Zoro.