14 Essential Table Saw Accessories To Maximize Your Saw's Capability
Disclosure: If you click on some of the links, we may earn a small referral fee. Please know that we only recommend products that we use and believe will add value to our readers.
As a woodworker, a table saw should be one of the first power tools you get. It allows you to rip boards, crosscut them, flatten large panels or trim off a few inches from one end of a piece of lumber and do things that would have been impossible by hand before electricity was invented.
Despite the versatility of the table saw, you might still be missing out on some goodies if you don't use them with the right accessories.
Related Article: 9 Must-Have Woodworking Power Tools to Power Up Your Workshop
What Are Table Saw Accessories?
You should think of table saw accessories like smartphone apps. Just like apps allow you to get more out of your smartphone, table saw accessories help you to tinker, improve the functionality and accuracy of your table saw.
In this post, we'll take a look at some essential table saw accessories that will help you maximize your tool's capability. Some of these accessories are for accuracy, some enhance safety, while others just make the table saw easy to use.
Sponsored*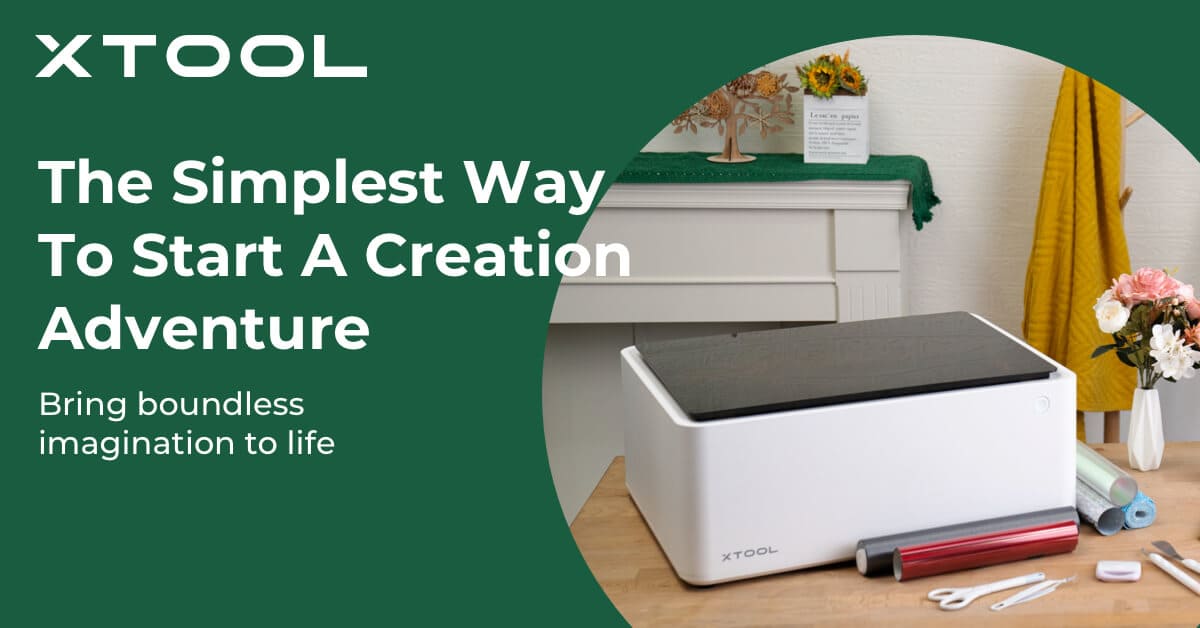 Note: At the end of the day, your choice of table saw accessories will largely depend on the kind of projects you build.
Related: Router Table Accessories and Jigs: An In-depth Look
Essential Table Saw Accessories for Woodworking
Accessories For Accuracy and Precision
1. Dado blade or Dado set
A dado blade is one of the best investments you can make with your table saw. It is a circular saw blade used for interlocking projects such as when making bookshelves, cabinets, and drawers. It cuts grooves into the wood quicker and efficiently for a perfect joint.
Note: The dado blades is also a useful upgrade for the miter saw
There are two types of dado blades you can get—the wobble dado or the set. The wobble blade makes an S-pattern when you cut, while a stack dado set is a series of blades that form a wider one. It can be adjusted to achieve your desired groove width or size for making perfect joints.
Related Article: Table Saw Blades 101: How To Choose The Right Blade for Every Project
I recommend you get the 8 in. x 12-Tooth Dado Saw Blade Set available at:
2. Wixey Digital Angle Gauge
If you want an accessory that can help you cut a range of accurate bevels, this digital gauge from Wixey is what you need. With this, you can cut bevels without having to constantly set, test then reset the angle. You can just simply stick this to the blade, adjust the blade until your desired angle appears on the digital display.
The Wixey digital angle gauge is simple, easy-to-use but very efficient and will surely improve the quality of your work.
Get Wixey digital angle gauge available at:
3. Table Saw Crosscut Sled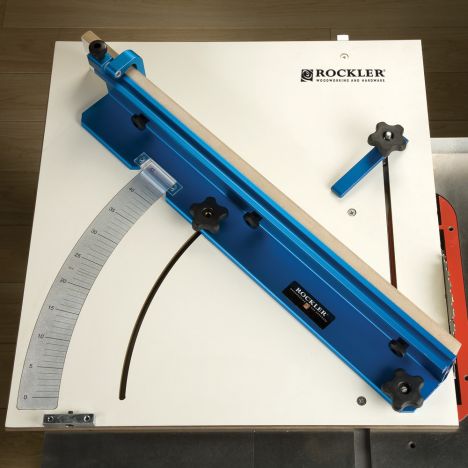 You might be thinking that a crosscut sled isn't something you need since most table saws come with a miter gauge. Nothing could be farther from the truth. A crosscut sled does not only improve the accuracy of your saw but also makes it safe to use.
If you are working with longer, wider, and heavier pieces or have a rough or slippery surface, it can be tricky to have a good grip. Your workpieces may move out of alignment. This is where having a crosscut sled helps. The sled's large base supports your workpieces so they don't get in contact with the saw table at all. It then eliminates the friction that may result in your pieces shifting out of place during production.
A crosscut sled with an adjustable stop can make repetitive cuts as easy as 1, 2, 3. You can just set the stop to suit your desired length and it's a cakewalk from then on.
Just as the sled is helpful when cutting large pieces, it also has its benefits when cutting small ones. The crosscut sled's base will do all the pushing. Its back fence provides a space to clamp, keeping your precious fingers as far away from the blade as possible. Who wouldn't want that?
Recommended: POWERTEC 71403 Table Saw Cross Cutting Sled
4. Rip Fence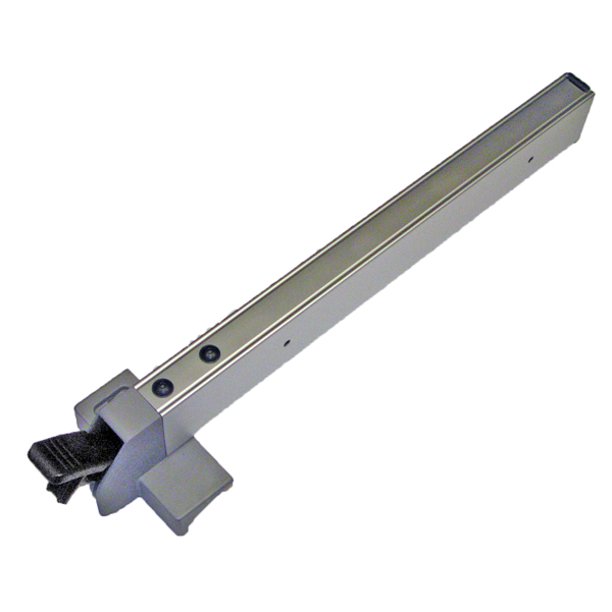 A rip fence is another upgrade that is worth investing in. Most of the rip fences that come with table saws are not at par with an aftermarket upgrade. A good quality rip fence will do wonders for your cuts in terms of safety and accuracy. It provides a parallel surface to the blade to enable you to make straight rip cuts along the grain of the wood.
There are many rip fence models available on the market, each one having its pros and cons. One of the best features you can look for is the option for micro-adjusting. A fence that allows you to make minute adjustments will save you time and effort.
If you value safety and cut precision, a rip fence is a must-have table saw accessory. Plus, its functionality and ease of use will improve your performance and allow you to work more efficiently.
Get the Table Saw Rip Fence System available at:
Accessories For Safety
5. Table Saw Feather boards
Another great addition to your table saw is a feather board. It is a helpful device that serves two functions at once. One, it applies steady and consistent pressure against your stock to hold it firmly. This pressure helps avoid binding and blade bending, allowing you to make more accurate cuts. In this case, the feather board is helpful in grooving and edge forming.
The other purpose of a feather board is to provide you with some safety. Think of it as an extra pair of hands to go where your fingers cannot. They keep your fingers safe as you push the wood stock. The gentle pressure it provides also allows your stock to move easily towards the direction of the cut while preventing reverse movements. And while it is not a replacement for the standard anti-kickback pawls of most table saws, it still provides significant safety benefits.
With those combined functions, the feather board is one of the most inexpensive accessories you can buy.
Get Table Saw Feather Boards available at:
6. Safety Power Tool Switch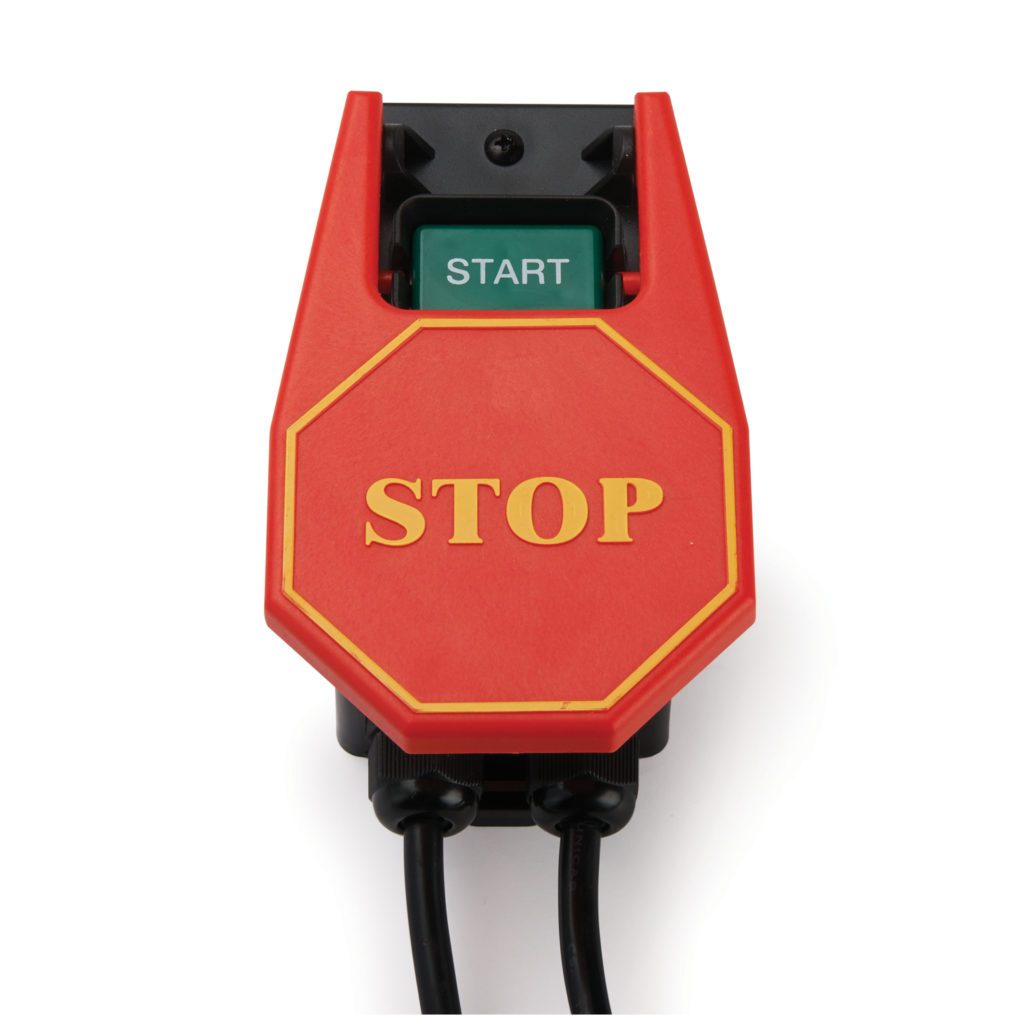 A table saw is one of the most dangerous power tools you can have in your workshop. Hence, it is a good idea to take all necessary precautions. Having a safety power tool switch is one of those precautions.
With a knee-operated power tool switch, you can turn the power off whenever your table saw encounters a problem that can potentially harm or injure you with no trouble at all.
Anything that can help you avoid any accidents is always a good accessory to invest in. We don't know when a simple biting or kickback can turn into a potentially dangerous situation. Having a safety power tool switch gives you that extra edge.
Learn How to install the safety power tool switch here.
7. Push Stick and Push Blocks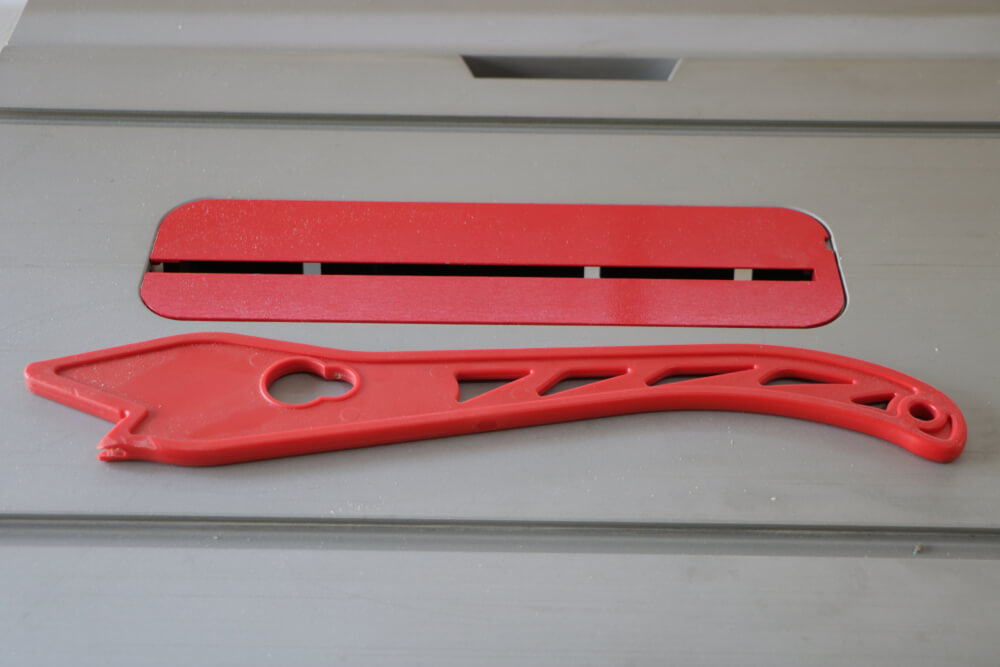 In terms of safety, a push stick and a push block are among the vital accessories you need for your table saw. Given that the most common table saw-related accidents happen when the fingers touch the blade, using a push stick when working with smaller workpieces is a no-brainer.
If your table saw does not come with a push stick, or your current one needs replacing, do not forego this accessory and get one as soon as possible. It is one of our recommended workshop safety gears.
Unlike a push stick, a push block does not come with a table saw purchase. But it is a crucial accessory to have as it functions almost the same as a push stick. A push block allows for a much better grip when pushing stock towards the blade, keeping your hand protected while allowing you to make high-quality cuts.
Here is a comprehensive list of safety precautions to take when using power tools for woodworking
Get push sticks and push blocks available at:
Accessories For More Functionality and Ease
8. Table Saw Mobile Base
A mobile base for your table saw allows you to move your saw around and place it where needed. It is especially advantageous if you have a very small workshop space and a larger table saw. It will help you move your table saw around easily and wheel it out of the way when not in use.
By the way, here are 7 alternatives to a table saw if you have a small workshop
Some mobile base features locking wheels to ensure that it is set in place firmly and will not move while you are cutting. Some also have adjustable feet to stabilize them on uneven floor surfaces.
Related Article: 4 Types of Table Saw Power Tools Woodworking
Get table saw mobile base available at:
9. Dust Collection System
Your table saw is probably one of the most used tools in your shop. This also means that dust collection could be one of your concerns. After all, the table saw is a notorious tool for leaving dust behind.
Aside from being time-consuming to clean up, constantly breathing sawdust is not healthy and will eventually take a toll on your body.
If you do not like the idea or are tired of manually cleaning all the sawdust every time you work, a dust collection system is a great idea to address your sawdust concerns. Most new model table saws come with a built-in dust collection feature. For the older models, you will need an upgrade to handle workshop dust.
A dust port below the blade is one of the most basic upgrades you can add to your table saw. Custom-designed panels can be added to make some sort of enclosure for portable and contractor-style table saws that are open at the back. Both of these will make your dust collection easier whether you use single-stage or cyclone collectors.
I usually recommend using cyclone dust collectors as it removes as much fine dust as possible
10. Top Saver Kit
If you want consistent projects, you need your table saw to be properly maintained and in good condition. A Top Saver kit helps you with that.
More than keeping off or removing rust, the Top Saver kit's waterless formula allows it to go through open metal pores to create a surface that acts as a barrier against moisture and friction.
This kit composed of a pump bottle, non-woven pads, disposable rags, and a pair of gloves is all you need to ensure that your table saw is always in tip-top shape.
Get top saver kit available at:
Nice-To-Have Accessories
11. Power Link Belt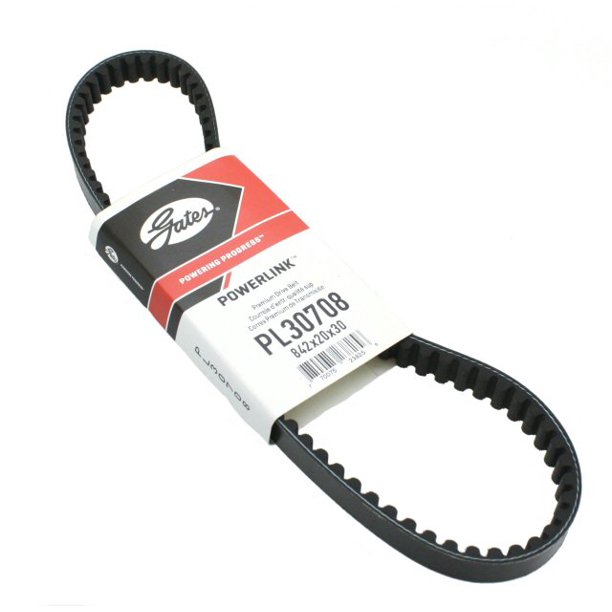 Your table saw comes with the standard V-belt when you purchase it. It is good when new, but wears out over time. These belts usually deform and become stiff, causing your table saw to vibrate and not run smoothly, eventually affecting the quality of your cuts.
Unlike the standard belts that come with table saws, a power link belt does not easily deform or stiffen even if your table saw is not in use for a long time. It is composed of woven urethane links, with each link moving independently. It helps smooth out some of the vibrations for a quiet and smooth operation.
This is a simple accessory that has a great benefit. Investing in one is not a bad idea at all.
Recommended: Gates PowerGrip Premium Belt
12. Zero Clearance Insert
Some new table saw models already come with zero clearance inserts. If yours does not, then you might want to get one. A zero clearance insert is a simple but important accessory. Not only does it improve the dust collection, but it also gets rid of that gap where small pieces of wood will sometimes fall. Those pieces of wood falling in the gap may cause the blade to pinch the wood and may result in a kickback. Having a zero clearance slot helps you avoid that.
A zero clearance slot is something you can easily make yourself, but there are readily available ones if you would rather buy.
Get zero clearance inserts available at:
Sponsored*
13. Incra Miter Gauge V27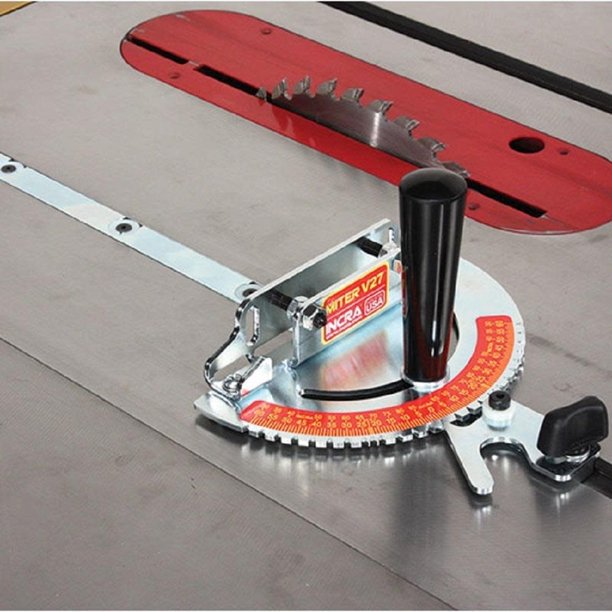 The Incra Miter Gauge V27 is one of the aftermarket miter gauges you can buy if you want to upgrade. While it does not have every possible little angle as a lock, it has the most common ones woodworkers need. It also fits nicely in the miter guide slot. Adjusting the angle is fast, easy, and precise. The miter bar has four expansion disks that prevent side-to-side play in the miter slot.
Get Incra Miter Gauge V27 available at:
14. Aftermarket Splitter
Many woodworkers do not like to use a splitter since it can be hard and time-consuming to fit and adjust. But a splitter prevents your workpieces from sliding sideways or backwards to the blade's edge. Acting like a rudder, it keeps your stock in place and helps avoid kickbacks.
We recommend the MJ splitter for its ease of use. It can easily be attached to and removed from a zero clearance insert and will help you achieve smoother and safer cuts.
Get MJ splitter available at:
Key Takeaway
Whether you are looking to improve the accuracy and quality of your work, ensure safety, or upgrade the overall conditions of your projects, you will find that these accessories will allow you to make the most out of your trusted table saw. So what are you waiting for? Get hold of some or all of these accessories and you will be unlocking the full potential of your table saw in no time.
If you liked this article then you should see our pick of the Top 10 Best Jigsaws for Woodworking
Pinterest Image
Enjoy our articles? You can follow us on Pinterest for more woodworking power tools tips and tricks.
Save on selected power tools from top brands - Shop Now on Zoro.