Worx Pegasus Workbench Review: The Best Portable Workbench For DIYers?
Disclosure: If you click on some of the links, we may earn a small referral fee. Please know that we only recommend products that we use and believe will add value to our readers.
Worx Pegasus Workbench
Worx is known for producing top-notch power tools and outdoor equipment. One of their best-selling item is the sturdy Pegasus workbench, which is versatile and ideal for various DIY projects.
High-quality construction and stable unit
Stylish and convenient design
Lightweight and easy to transport
Comes with useful accessories
Easy to set up and store
The clamps may have difficulty supporting thicker materials
Doesn't lock closed
I have been meaning to write a Worx Pegasus Workbench review for a while now. It has served me very well so far, and I would recommend it to anyone who wants a workbench for DIY projects.
To begin with, this is already the most popular workbench from Worx among DIY enthusiasts. And how could it not be? With its affordable price range, ease of usage, adjustable height, and durability, anyone would fall in love with it.
Let's go through this Worx Pegasus review, and trust me, you will not be disappointed.
Overview of Worx and The Pegasus Workbench
Worx is a well-known brand that designs and makes high-quality power tools and outdoor equipment. The Worx Pegasus workbench, a sturdy worktable that can be used for a wide range of DIY projects, is one of its most popular items.
It is built to be strong and stable, so it can easily handle heavy-duty jobs. You can also carry it and fold it quite easily. The Worx folding work table can hold up to 300 pounds of weight, making it a great choice for both professionals and DIY enthusiasts.
Sponsored*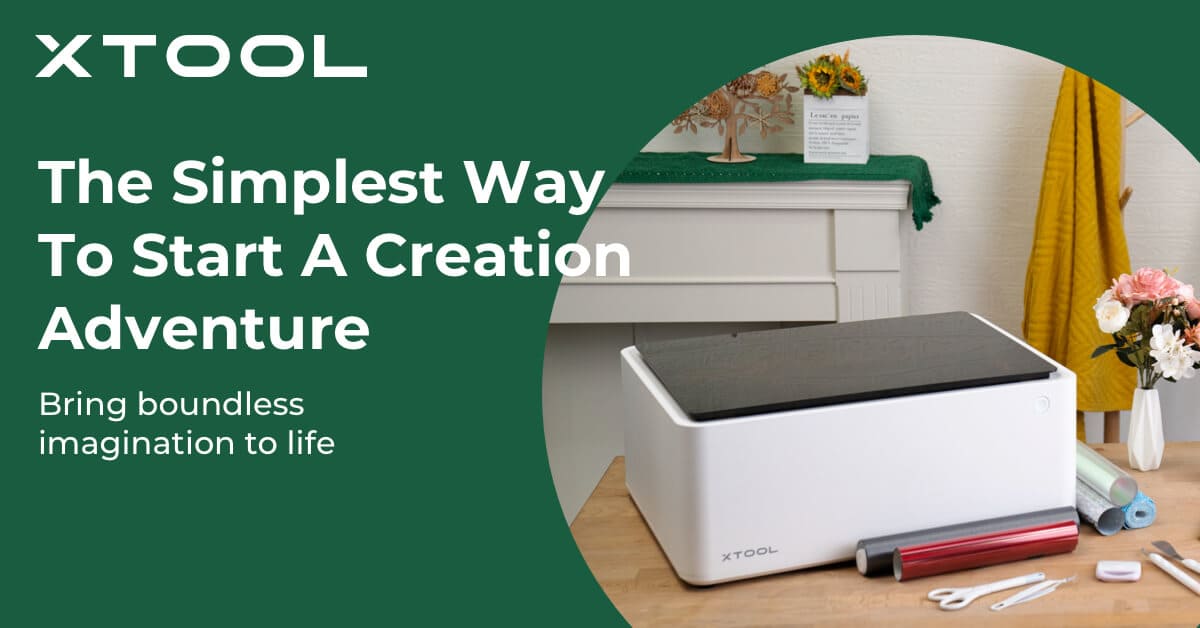 Key Features and Specifications of the Worx Pegasus Workbench
The Worx folding work table is a versatile and functional workbench that can be used as a work table, sawhorse, or clamping platform. It is a great option for DIY enthusiasts, carpenters, and woodworkers.
Here are a few of its most important features.
Table Dimensions
The Worx Pegasus work table is 31 inches long and 25 inches wide, giving you plenty of room to work on different projects. Plus, the table is easy to fold up and store in a small space, which makes it perfect for small garages, workshops, or homes with limited room.
Working Height
With a working height of 32 inches, most people can use it with complete ease and convenience. Users can work on projects without putting too much pressure on their backs.
Max Clamping Width
The Worx Pegasus Workbench can clamp up to 18 inches wide, which is great for holding big pieces of wood or metal in place while cutting or sanding on the table surface.
Accessories Included
The desk comes with two quick clamps and four clamp dogs to hold materials or workpieces in place. And the clamp dogs can be put anywhere along the edges of the table, giving you the most flexibility.
Table Load Capacity
The table can hold up to 300 pounds, so it is strong enough to hold big materials or large pieces of work.
Sawhorse Load Capacity
The workbench has a sawhorse load capacity of 1,000 pounds, which means the Worx sawhorse can easily handle heavy-duty chores.
Weight
The workbench weighs 30 pounds, which isn't too heavy, so it is highly portable around the workshops.
Instruction Manual Included
The workbench comes with a full instruction manual that tells you how to set it up, use it, and keep it in good shape. Even for first-time users, the instruction is clear and easy to understand.
Warranty
The Worx Pegasus WX051 comes with a six-year guarantee that covers any problems with the materials or the way it was made.
This warranty gives people peace of mind because they know they are buying a high-quality, long-lasting product.
Setting Up the Worx Sawhorse
Setting up the Worx Sawhorse is a lot easier with the right instructions. And that's what we will be discussing right below so you can set up and use the Worx work table without any hassle.
Go Through the Instruction Manual
You will find an instruction manual with the workbench. Before you get started, you should go through the manual once. It contains information that will make the task convenient for you.
Unfold the Legs
Now, start by unfolding the legs of the Worx Pegasus workbench. Take the legs out and make sure they are in a stable position. Once you hear a clicking sound, you should check if the table is stable or not.
Adjust the Height
You can press the release button on each of the legs and adjust the height accordingly of the Worx table. This way, you can slide the legs up or down and make sure they are at your preferred height.
Add Accessories
With the Worx workbench, you will be getting two quick clamps and four clamp dogs. You can use these to secure your workpieces. Other than that, you will also find a detachable storage shelf and a power strip holder – use them according to your convenience.
Use as a Sawhorse
To use the workbench as a saw horse, fold down one of the table's sides and snap the metal braces into place. This makes a Worx sawhorse that is strong and can hold up to 1,000 pounds.
Moreover, you can interchangeably use it as a work table and sawhorse.
Fold for Storage
When the Worx workbench table is not in use, you can easily fold the legs and store it.
Practical Use Cases for the Worx Pegasus Folding Work Table
The Worx Pegasus folding work table can be used for various purposes. But here are two major use cases of the table, which we will be discussing below.
Outdoor DIY Projects
For outdoor DIY projects, the Worx workbench is a great pick. The workbench is easy to move around the yard or garden because it is small and light.
Plus, the sturdy design and large work area make it easy to do a variety of jobs outside, like building raised garden beds or putting together patio furniture.
When cutting, drilling, or cleaning, the quick clamps and clamp dogs are especially helpful for holding things in place.
Woodworking Projects
The Worx Pegasus WX051 is a great choice for woodworking projects. The height of the workbench can be changed so that it is comfortable to work on for long amounts of time.
Worx workbench can hold up to 300 pounds of weight, which is more than enough to hold big pieces of work or materials. The sawhorse can hold up to 1,000 pounds of weight, which makes it a great choice for heavy-duty jobs like sawing or cutting thick lumber.
Plus, the clamp dogs and quick clamps add extra support and make sure that materials stay in place while they are being cut or sanded.
Moreover, the workbench is also great for working with different brands of power tools for woodworking.
Worx Pegasus Folding Workbench – Our Review
Now, I have been using this folding workbench for years, and I have a lot to say about it. Here are some of the key pointers that I have gathered through my years of experience with it.
Design
With a sleek and modern look, the Worx Pegasus Folding Workbench has a color scheme of black and orange that is both stylish and elegant. The height of the workbench can be changed, which makes it easy for me to use it for long periods.
Not to mention, its foldable nature for storage has also saved me a lot of trouble and made it great to use overall.
Build Quality
The Worx Pegasus Workbench is made of high-quality, long-lasting materials. The tabletop is made of heavy-duty plastic, and the legs are made of extremely sturdy steel.
The workbench is solid and stable as a whole, and it can hold up to 300 lbs. of weight. The sawhorse load limit of the workbench is 1000 pounds, so I could easily use it for heavy-duty jobs.
Accessories
Two quick clamps and four clamp dogs come with the Worx Pegasus Folding work table. The clamps can be used to hold things in place firmly, and the clamp dogs give the clamps even more support.
The desk also has holders for power tools that are built in. This made it easy for me to get to my Worx tool accessories while I was working.
Versatility
This versatile workbench can be used for a lot of different DIY projects. It can be used as both a sawhorse and a work table, so it's good for woodworking projects and other DIY projects that take place outside.
With the help of quick clamps and clamp dogs, it's easy to hold materials in place while cutting or cleaning. Hence, I could always use it for a variety of projects.
Portability
When it comes to portability, I didn't find another portable work table that was up to the mark. The Worx portable workbench is easy to move around because it is light and movable.
It can be folded down to make it easy to store. This makes it perfect for smaller sheds or workshops.
Ease of Use
It's easy to use and set up the folding workbench. The legs are easy to unfold and lock into place, and the height of the table can be changed to suit the user's needs.
The clamps and clamp dogs are easy to move, which provided more support while I worked.
Value for Money
This is the kind of workbench that you won't have to spend a lot on but will still provide more than what you paid for. It was well within my budget, and the performance I got out of it was remarkable.
So, I would say it provides great value for money.
Where Can I Buy the Worx Pegasus Worktable?
The good thing about the Worx workbench table is that you will find it quite easily – both online and in-store. But here are 4 platforms where you can get it for the best price.
Of course, the best place to get the worktable from is Worx's official website. Here, the table is always available, and you might get discounts too from time to time.
You can look for the workbench on the Home Depot website, or visit one of their nearest stores – after all, it is one of the best places to get power tools. Depending on your location, you might get free shipping as well.
Zoro is another trusted platform from where you will get the original Worx Pegasus worktable. So, if the other platforms do not work for you, then you need to try this out.
Fan of Walmart? You can find the Worx Pegasus workbench there.
Frequently Asked Questions
Can the Worx Pegasus workbench be used for heavy-duty projects?
Yes, the worktable can handle up to 300 pounds. But if you use it as a sawhorse, then it can take up to 1000 pounds.
Does the worktable arrive fully assembled?
No. But the good news is, it is very easy to assemble and you can do it by yourself within a few minutes.
What is the maximum clamp size?
The maximum clamp size for the workbench is 18 inches. This will allow you to work on a lot of versatile projects without any hassle whatsoever.
How much force do the clamps exert?
The clamps exert around 300 pounds of force, which provides a pretty strong grip on the materials – allowing you to work without any worries.
What is the warranty on the worx pegasus workbench?
Sponsored*
With the Worx Pegasus workbench, you will be getting a warranty of 6 years. But you can rest assured that it will last a lot longer than that.
Where can I get replacement parts?
You can easily get replacement parts on the official website of Worx. Other than that, you can also contact their customer support team.
Are there any safety precautions I should follow when using the Pegasus Folding Workbench?
When using the Pegasus Folding Workbench, it is important to wear safety gear like goggles, gloves, and earplugs. Make sure the worktable is stable and level, and keep the area clean and organized to avoid accidents.
Summary
In this Worx Pegasus Workbench review, we have so far seen how wonderful it truly is. But of course, other than its sturdiness, portability, and reliability, you will also have to consider how it may not be the best option for larger projects.
This is another aspect that makes it the most suitable for DIY enthusiasts and not so much for professionals. So, if you are a DIY enthusiast, then this is a clear choice for you.
Pinterest Image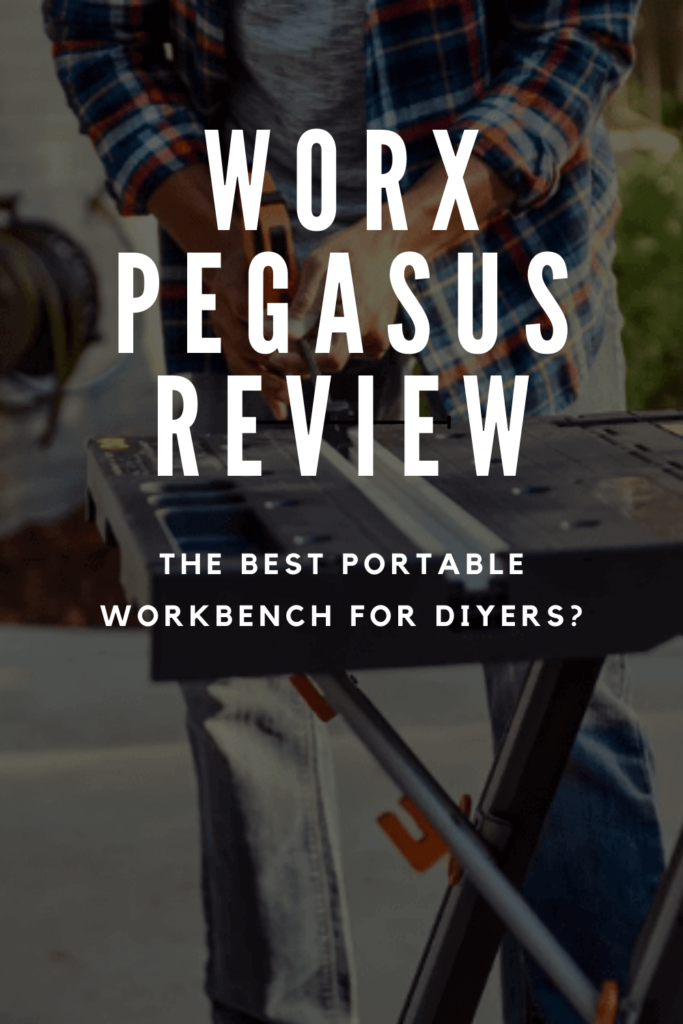 Enjoy our articles? You can follow us on Pinterest for more woodworking power tools tips and tricks.
Save on selected power tools from top brands - Shop Now on Zoro.